SBX IP 320
The Vertical SBX IP 320 offers the latest advances in converged IP office telephony technology.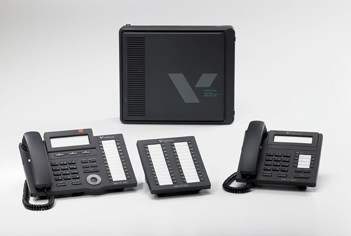 Vertical's SBX IP 320 business phone system is the answer to take small business's to a late technology IP office. VoIP capable, the SBX IP 320 offers a combination of big system features, durable attractive desk phones, and advanced technology in an affordable package. With an attendant, voicemail and such sought after features as integration with Outlook, which allows the direct dialing of contacts from your email program, it's no wonder why the SBX IP business phone system has been successfully powering small offices around the world. The SBX IP 320 offers a business phone system solution for companies looking at:
Value & Economy

Expandable

An easy migration to IP

Starting at a 3 line, 8 phone extension capacity this IP office phone system increases in increments quickly and easily to up to 32 users, for your businesses' future growth. Able to use both digital and IP phone desk sets, these attractive endpoints come in both 24 and 8 button models. And to take advantage of IP technology and the consequent huge savings that VoIP brings to the table, the SBX IP 320 supports SIP trunking. What this means to you is getting IP technology in a phone system which will take your business right to an IP office.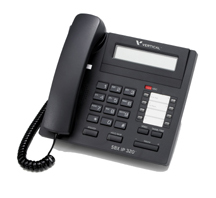 For a list of the SBX 320 feature set with information on the available phones: [download]

For a SBX IP 320 brochure: [download]

We'll keep you to budget with an IP office phone solution.

"Connect the right people in the right way at the right time."
voice | data | networking | video